The Potting Sheds are currently transforming an old unloved recreational ground into a beautiful space for people to enjoy. 
The transformation so far is amazing, and this week the shopgirl helped in creating a natural play area in one of the circles of which there are three. 
We made a willow dome and tunnels, plus three gorgeous woven nests for children to enjoy.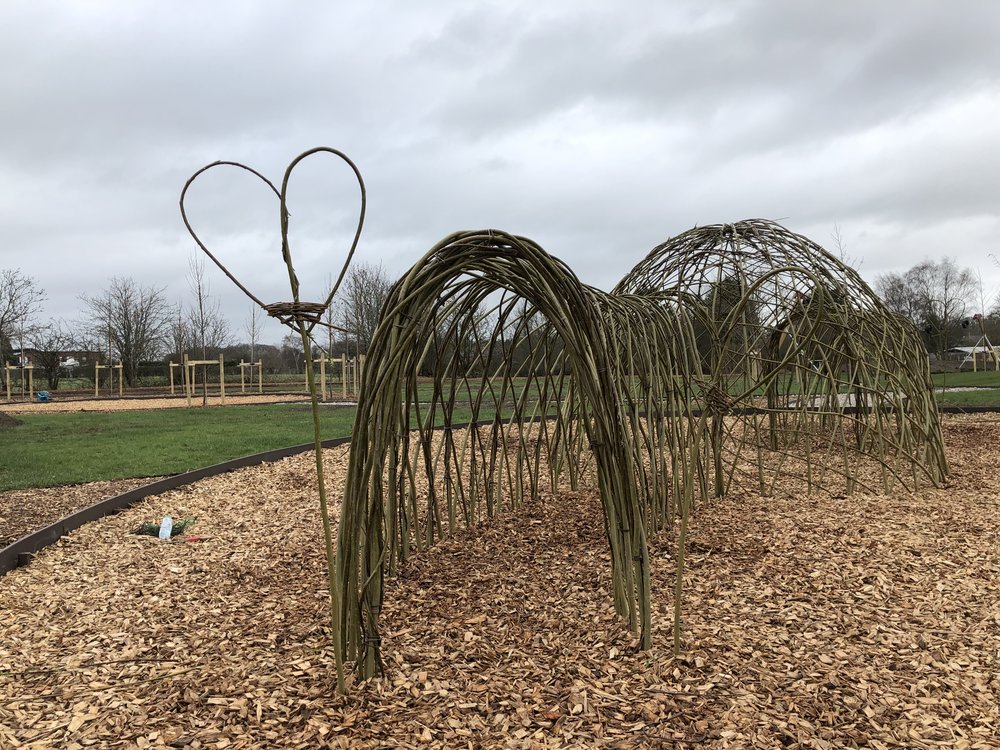 Next week sees the tree trunks being turned into a train by the chainsaw man. I can't wait to see those.
The rec is closed whilst work is in progress but it will be very much worth the wait. 
Ps .. It isn't my birthday, I just like my waterproof dungarees very much xx