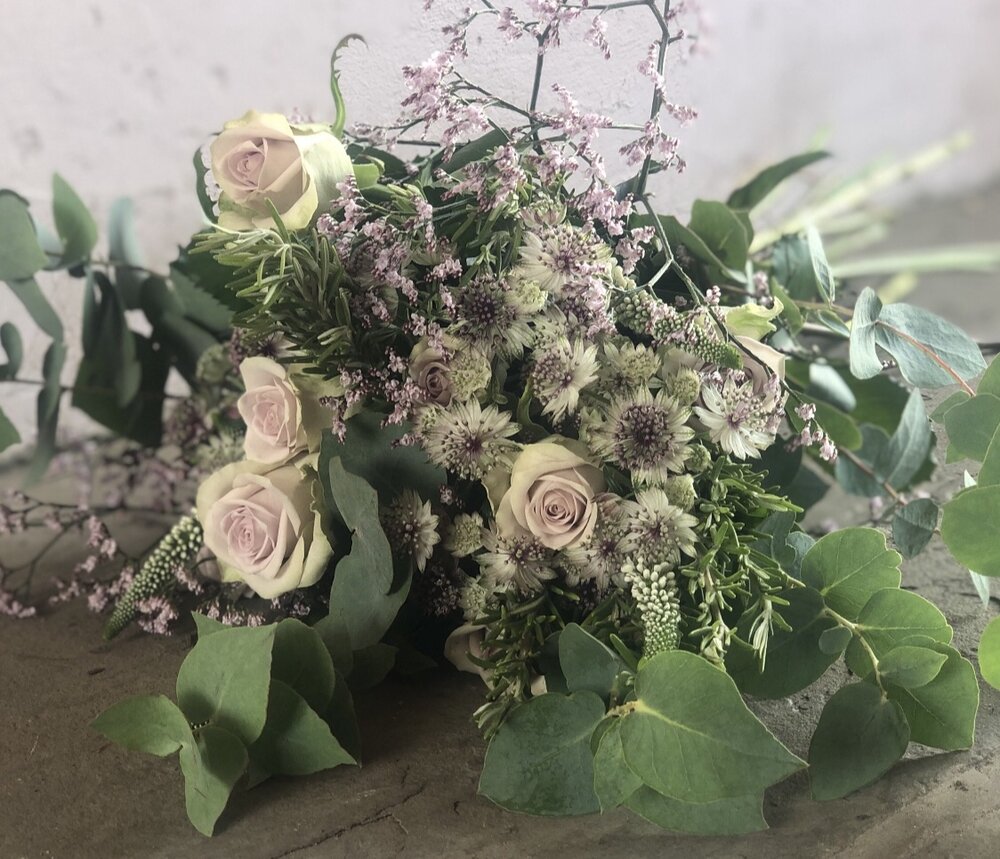 Flowers are our very favourite things, and being asked to do the flowers for your special occasion is especially exciting and a complete honour.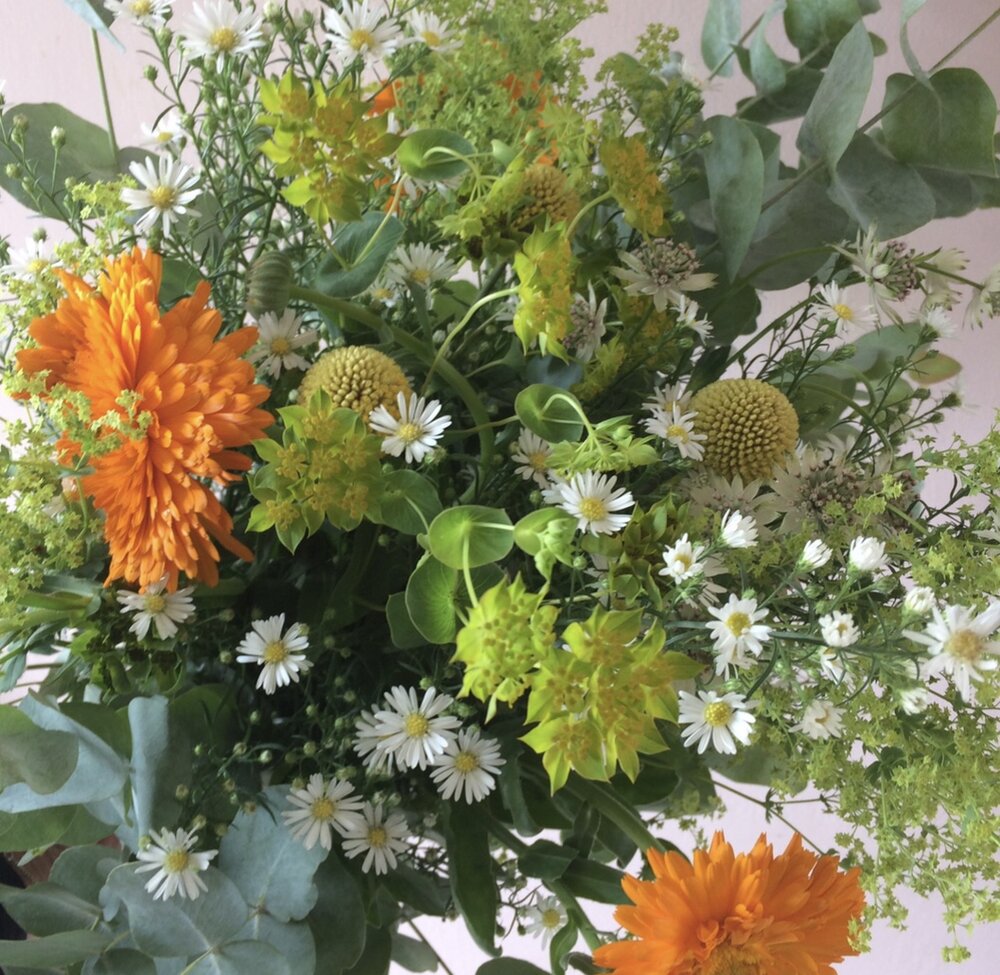 It's so lovely to share your day with you, the excitement of planning and creating, the nerves and the worries, the dress reveal, the drama of the shoe, the "there is no way they will wear that but let's go with it anyway".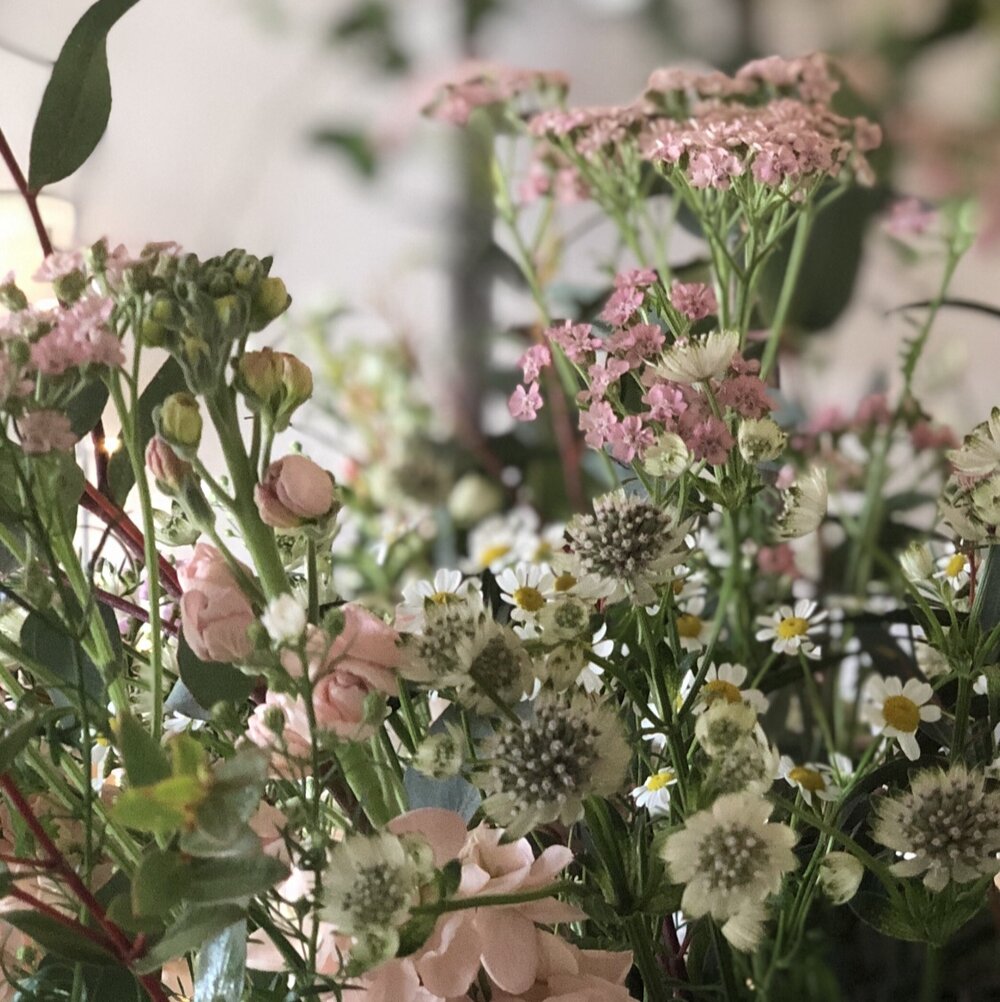 Of seeing your face light up when you come in to see the flowers we have chosen together, and the selfies which invariably get taken to be sent to the chosen few.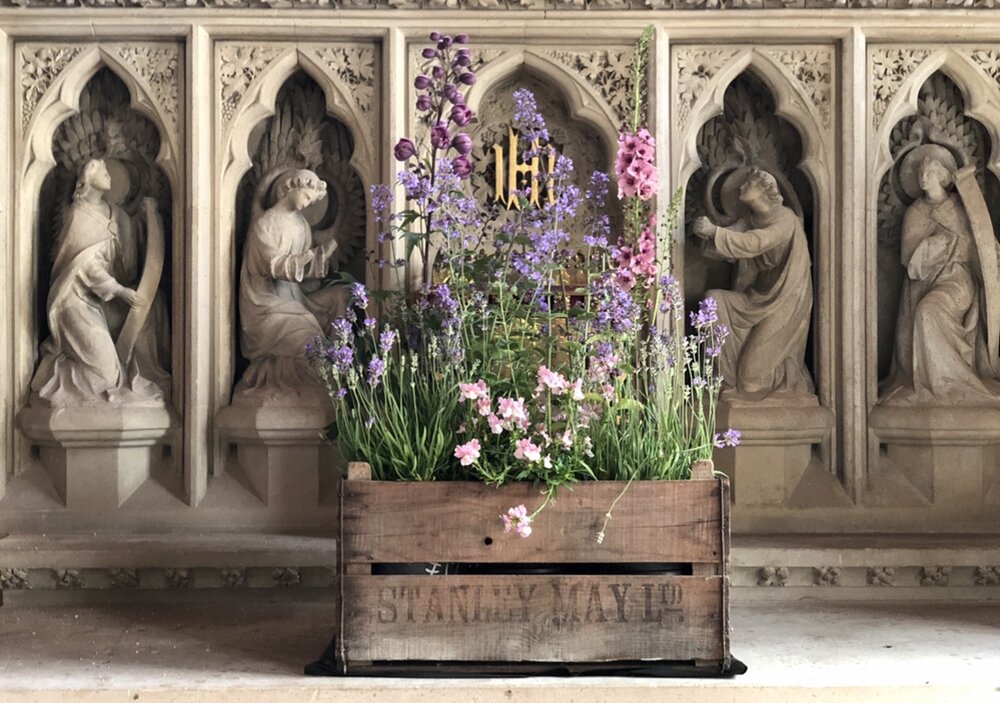 From the girls who book years in advance, who come in, armed with mood boards, Pinterest, swatches, grannies, aunties and bridesmaids.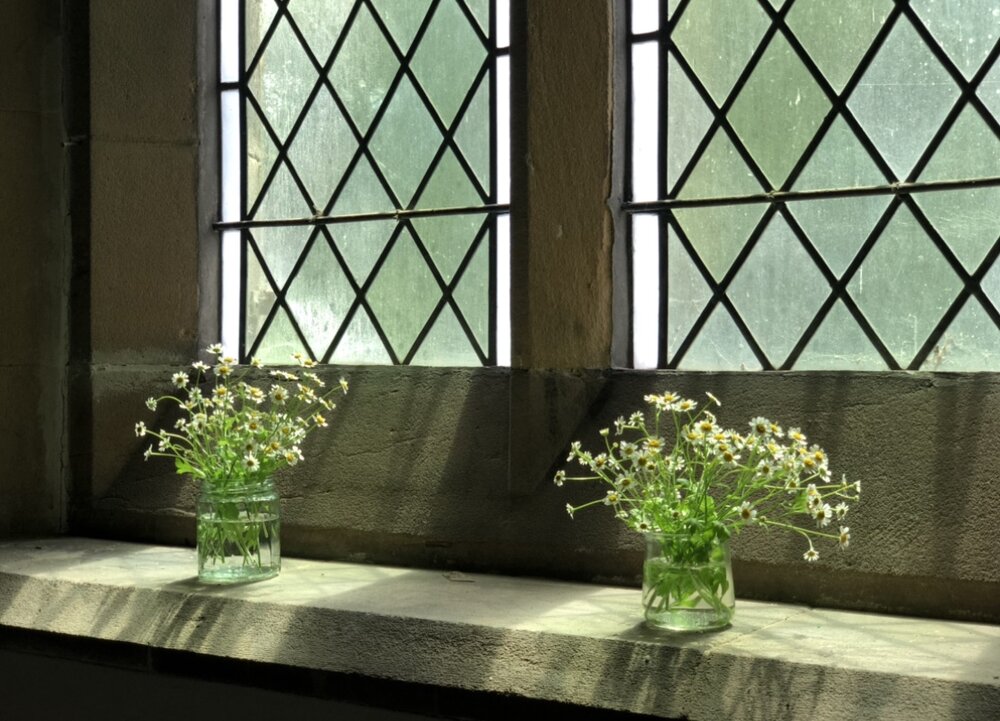 To the ones who come in by themselves, with the words " can you do me a wedding bouquet for tomorrow afternoon"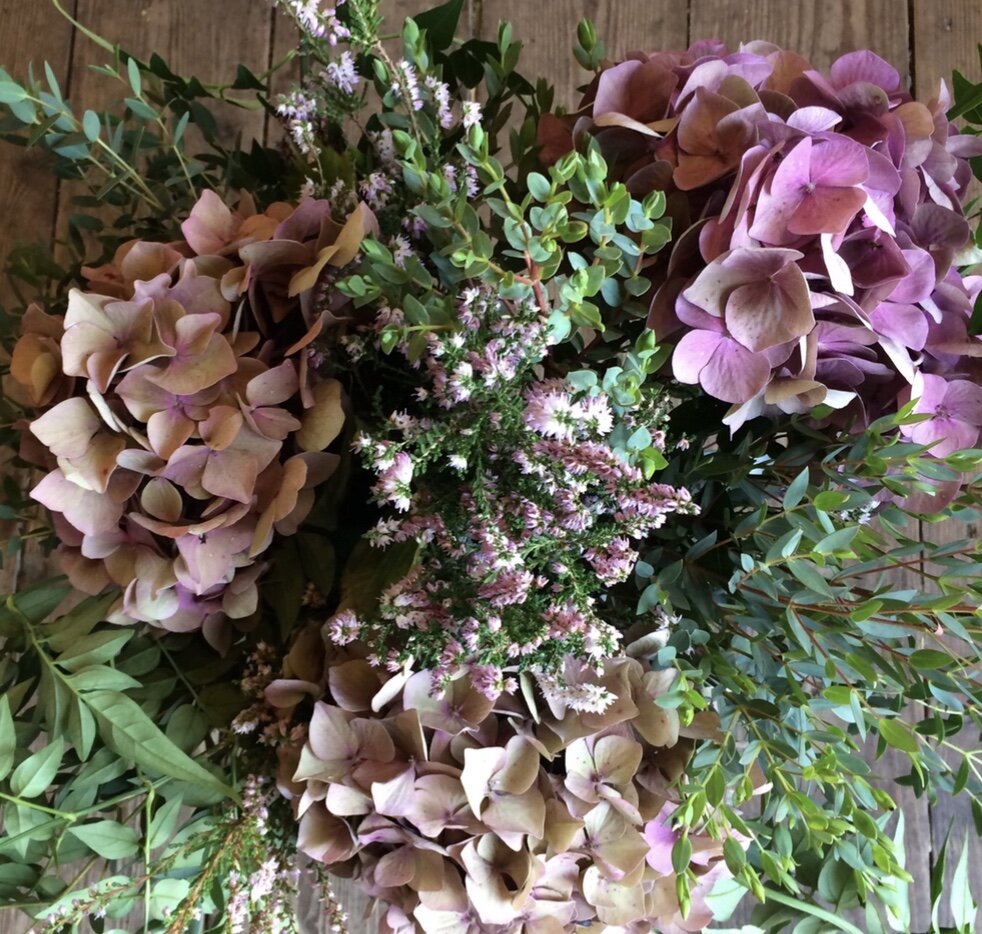 We sit, and we talk, and chatter about your hopes and thoughts and dreams.
I learn of your grannies favourite flower (I am man enough to wear a frilly carnation)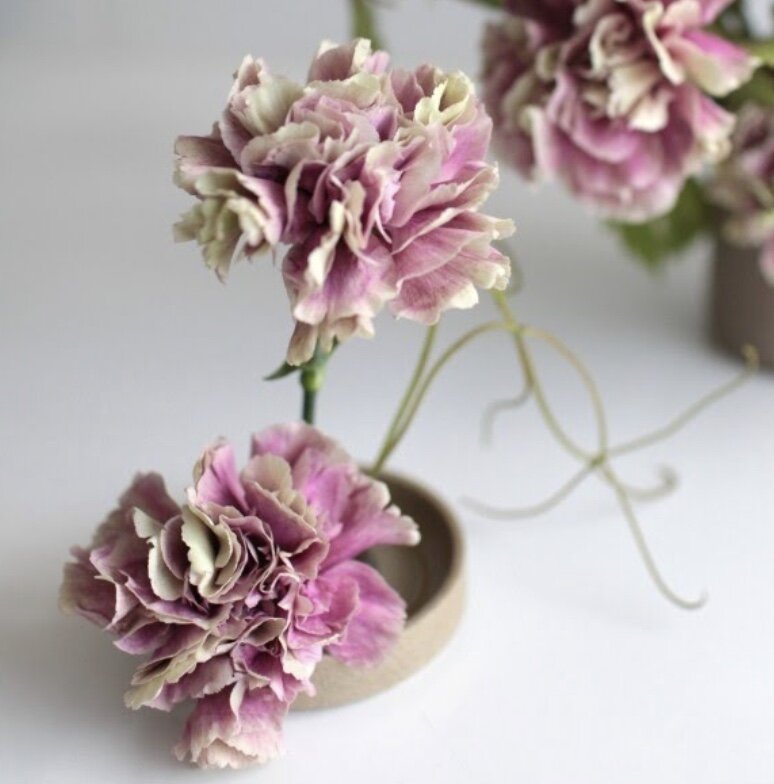 Of your sister who won't attend unless she can wear a black mini dress, a pair of 8 eye black Doc Martin boots, all her piercings and a red rose ( she looked amazing).
The "I will need flowers for the ring bearer", and in walks a chocolate Labrador.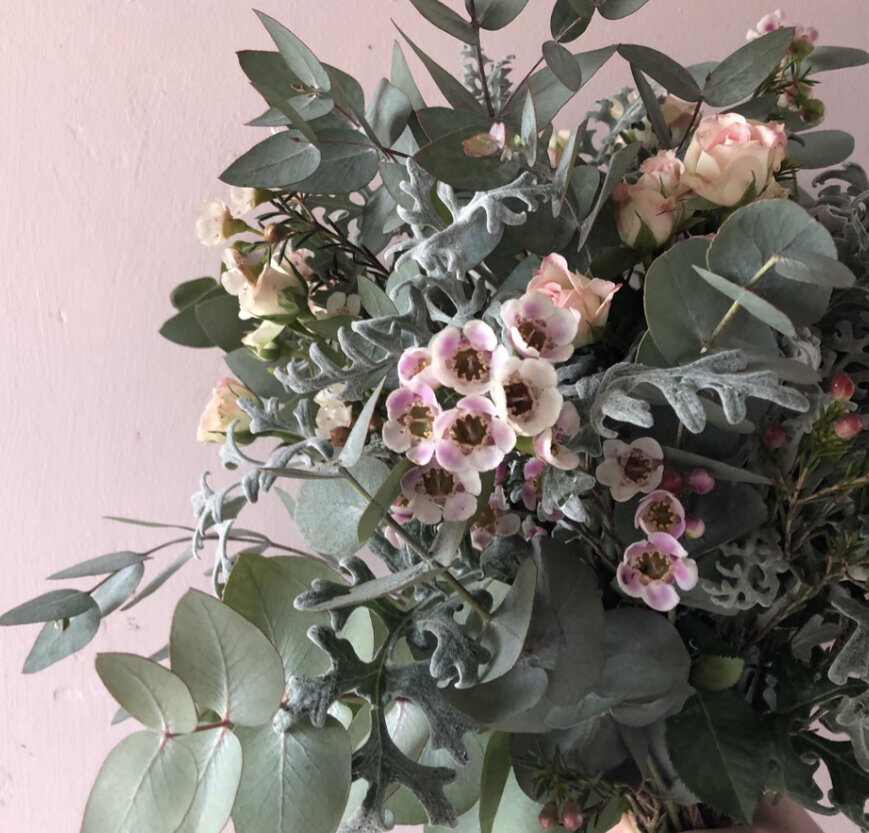 And of the secret elopement which only the three of us know about.

I think it is one of the most beautiful things to share with somebody.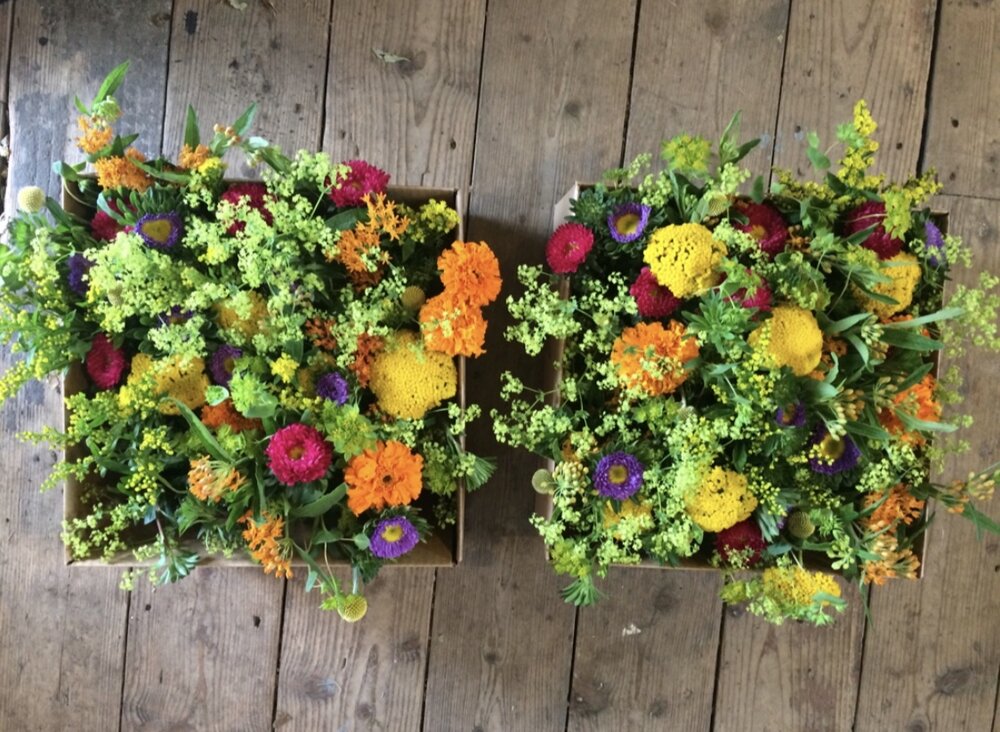 If you are needing flowers for something special , it would be lovely to hear from you.
Strangers do indeed become friends xx