The shop, which I chatter on about all the time, is only a very tiny part of The Potting Sheds.
We also have an amazingly creative landscape design team whose vision, skill and attention to detail are exemplary.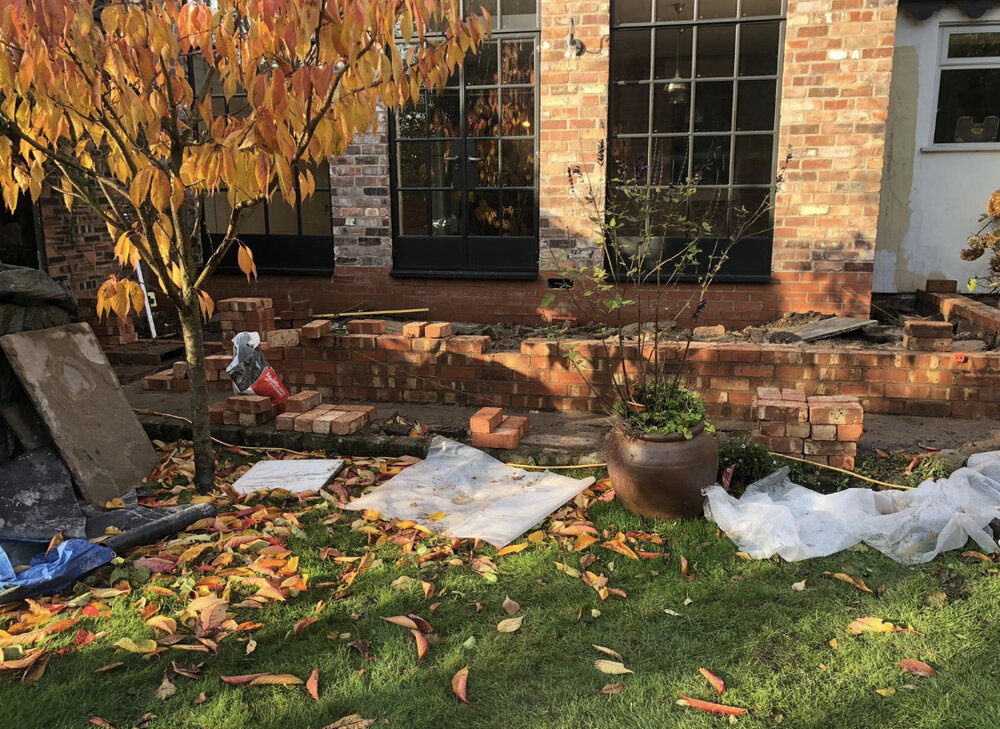 They were recently asked to design and create a new patio to compliment a stunning new kitchen extension. Crittal windows and doors have been used in the new build and the internal floors had been raised hence the new patio had to be quite high.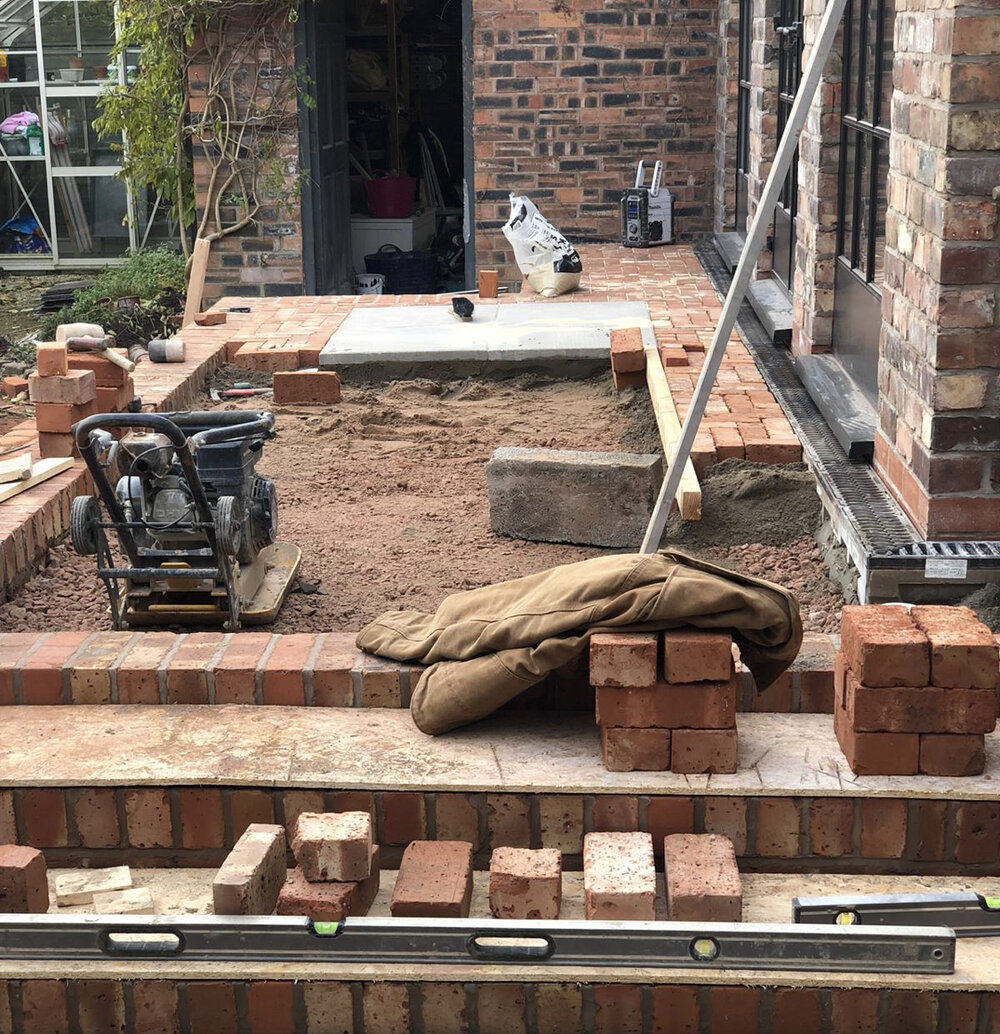 Using reclaimed Cheshire pre-war common brick to match the house, a perimeter wall was built to surround the new patio area, then infilled with hardcore.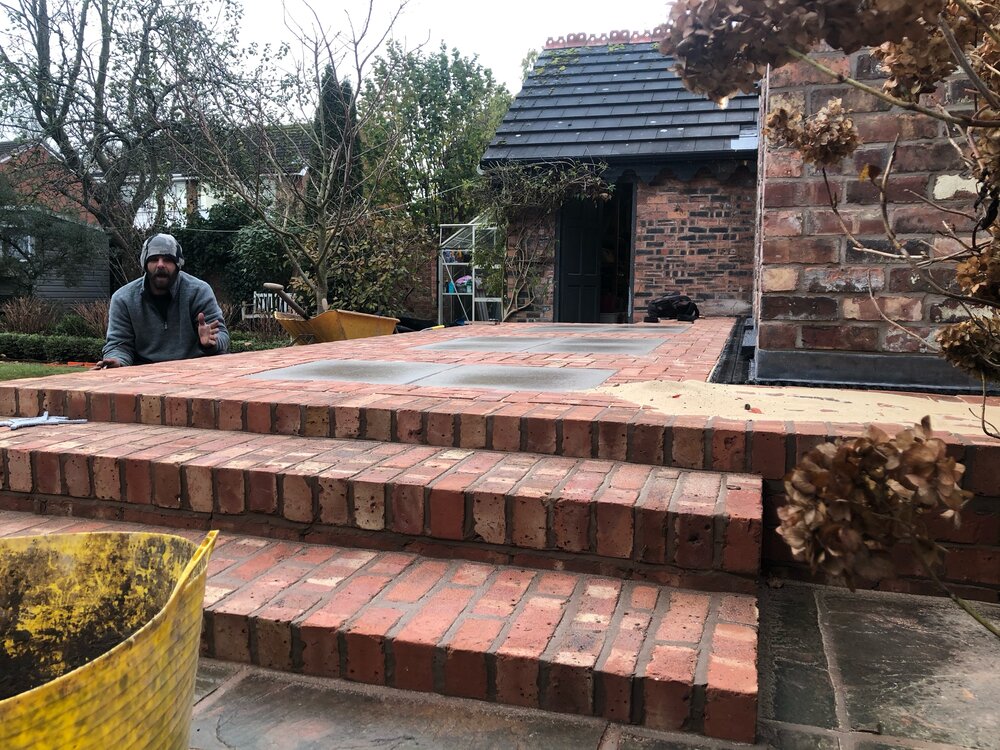 Gorgeous oversized steps were built at either end (chattering to our lovely Early whilst taking photographs)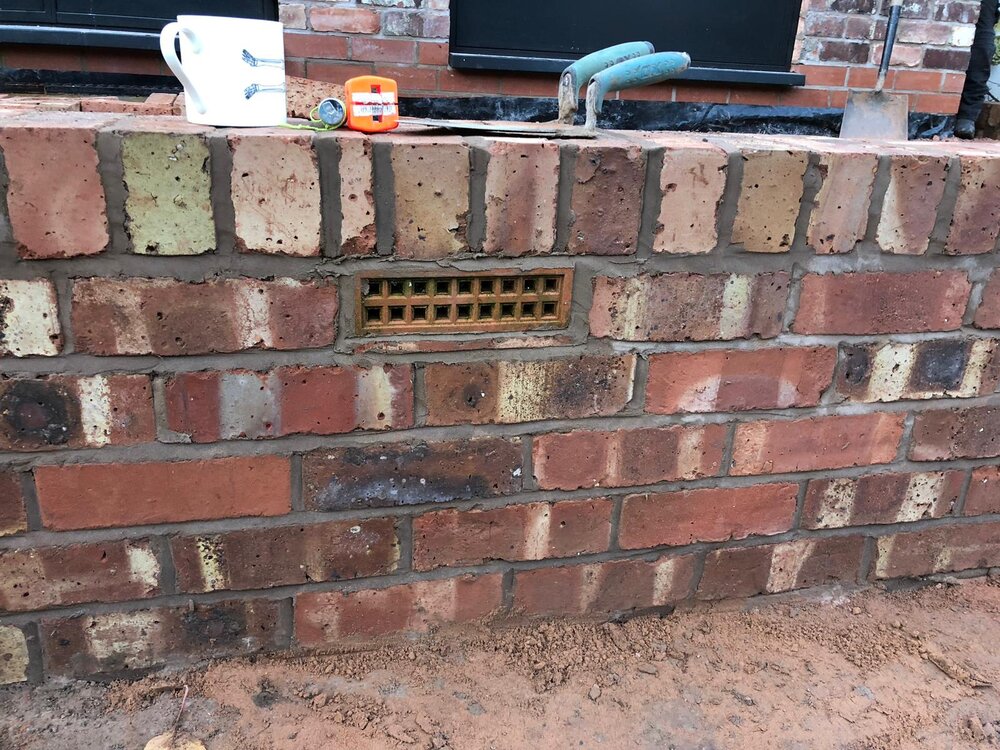 A trip to the reclamation yard provided air bricks and cast iron topped channel drains.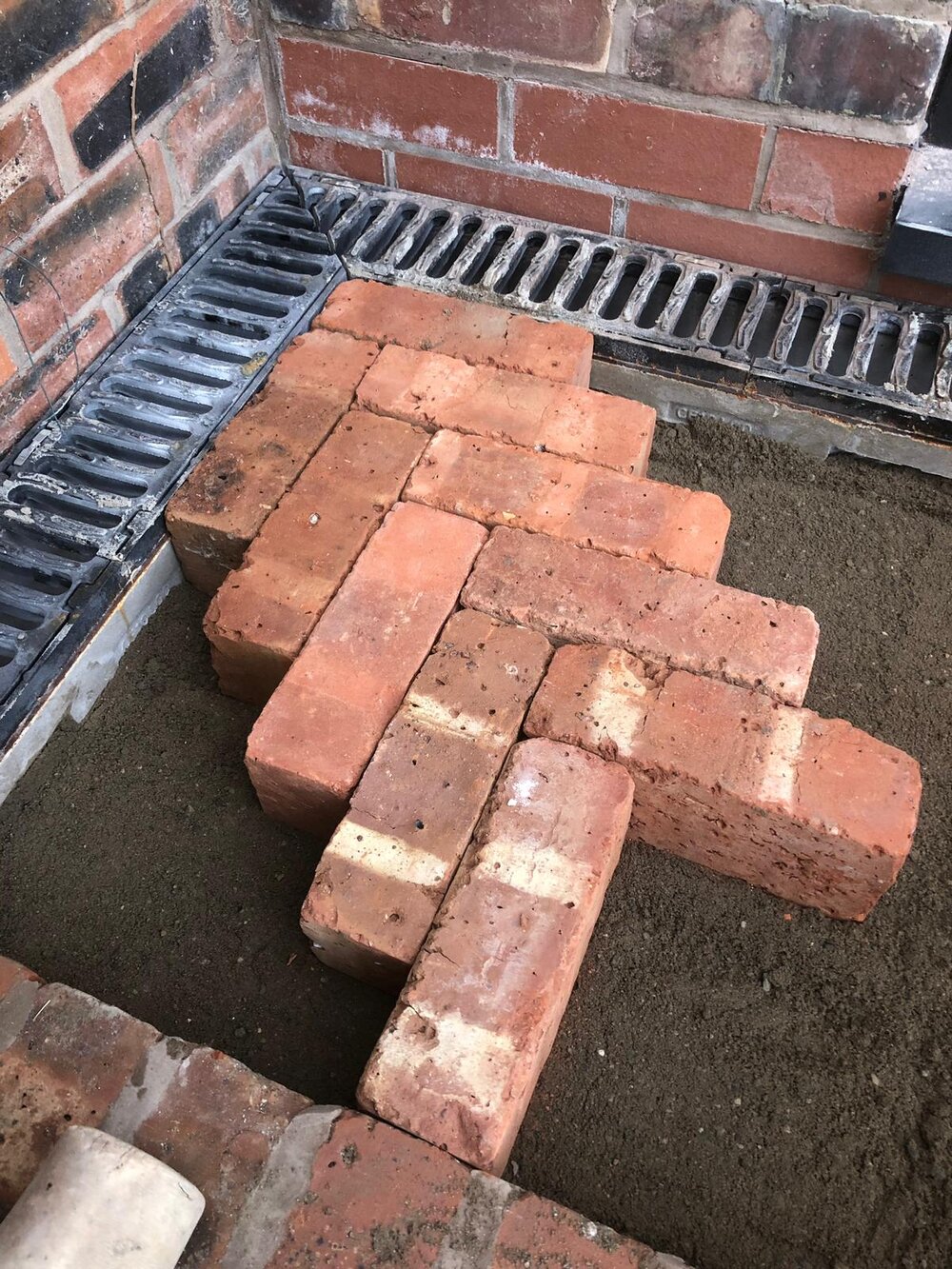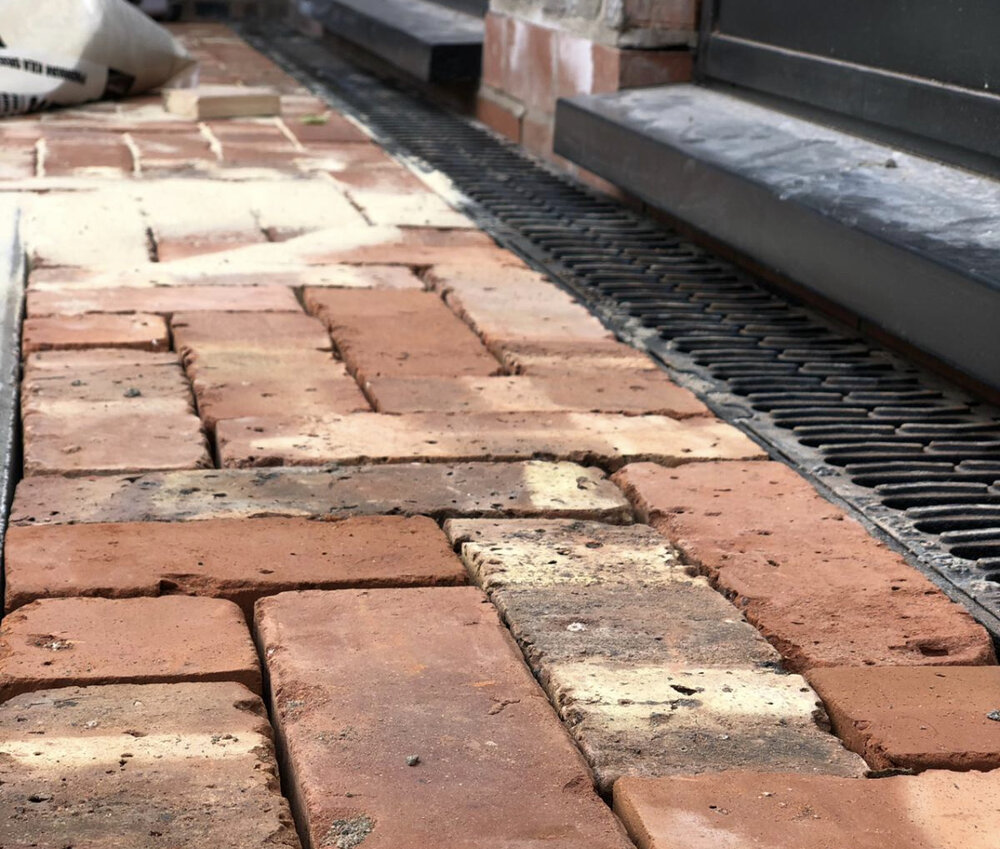 Bricks were laid and cut in a herringbone design on a dry mix of sand and cement, then kiln dried sand was brushed into the gaps, creating a very beautiful addition to an already stunning garden.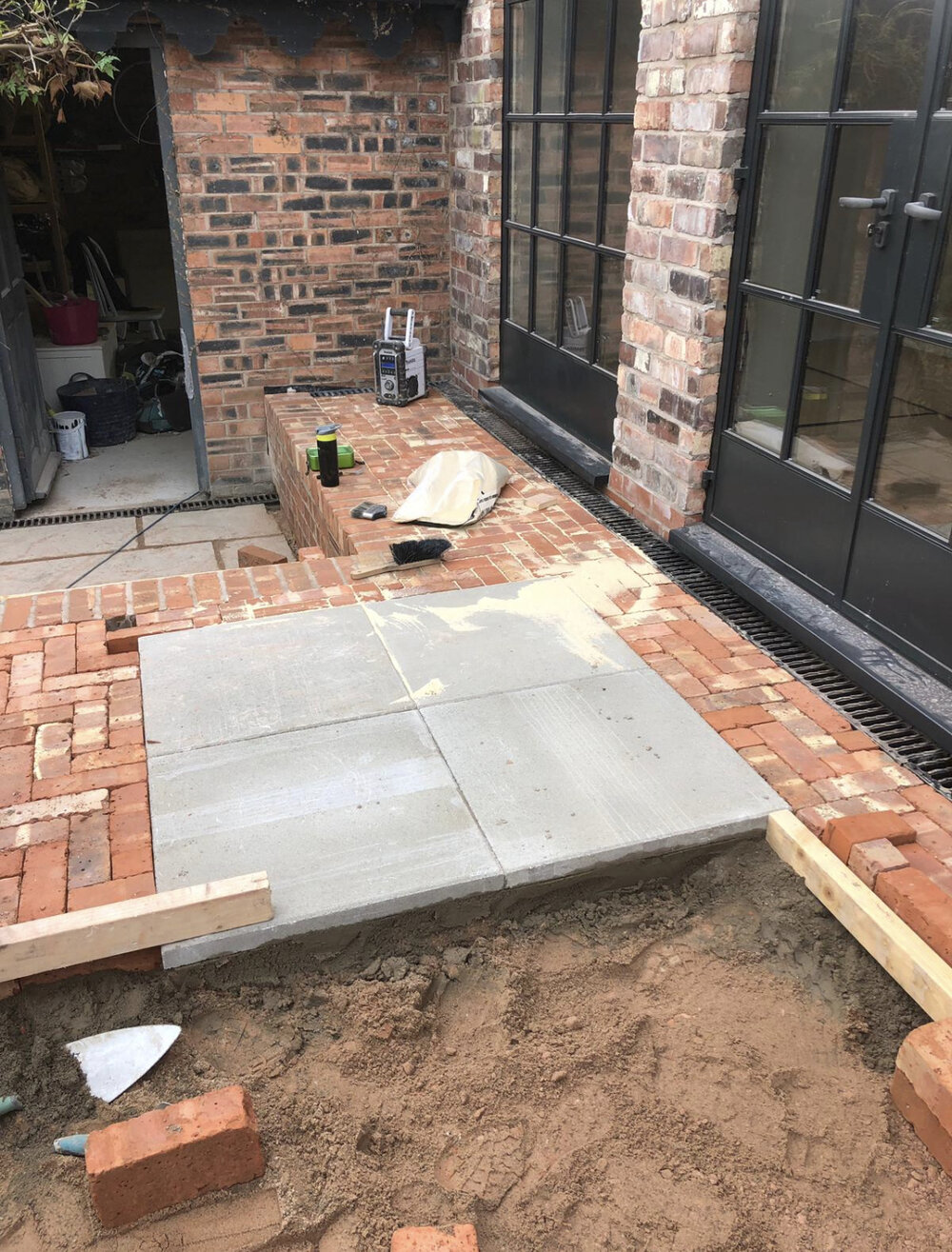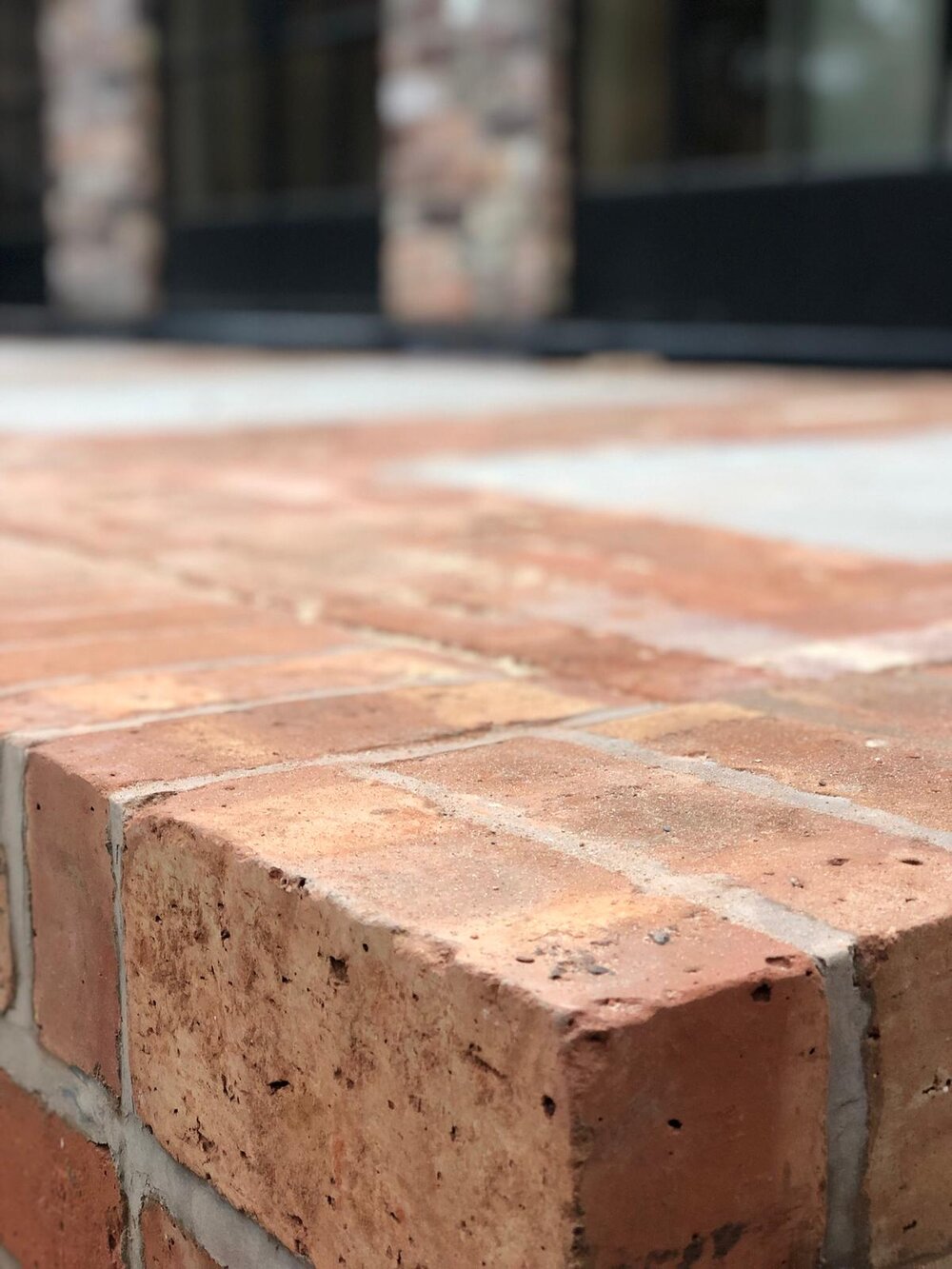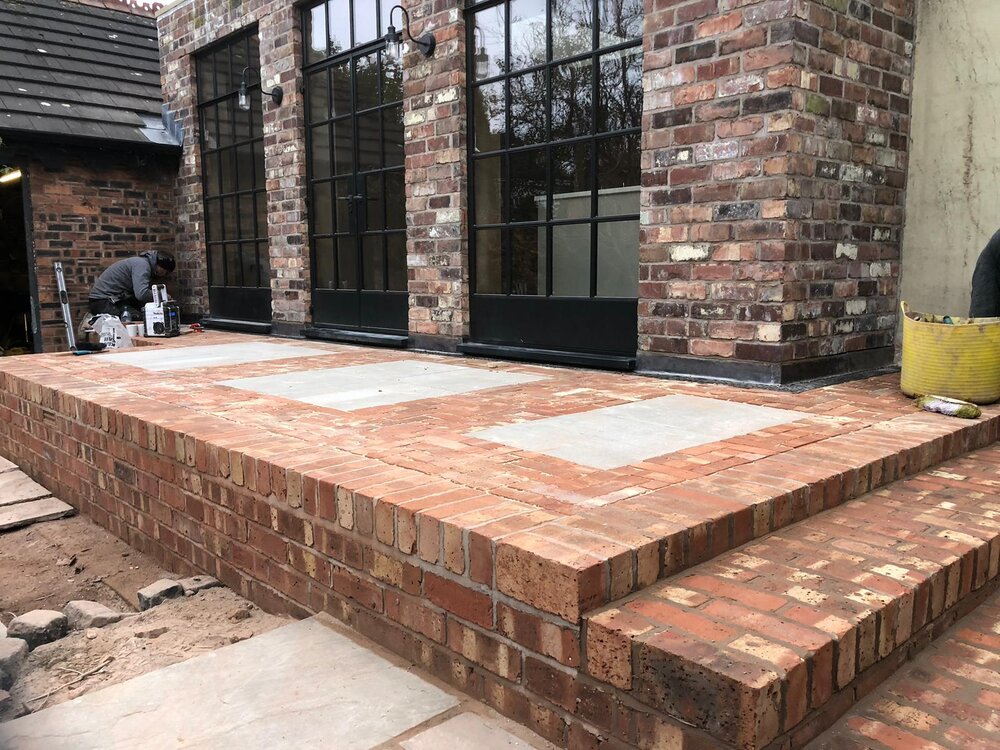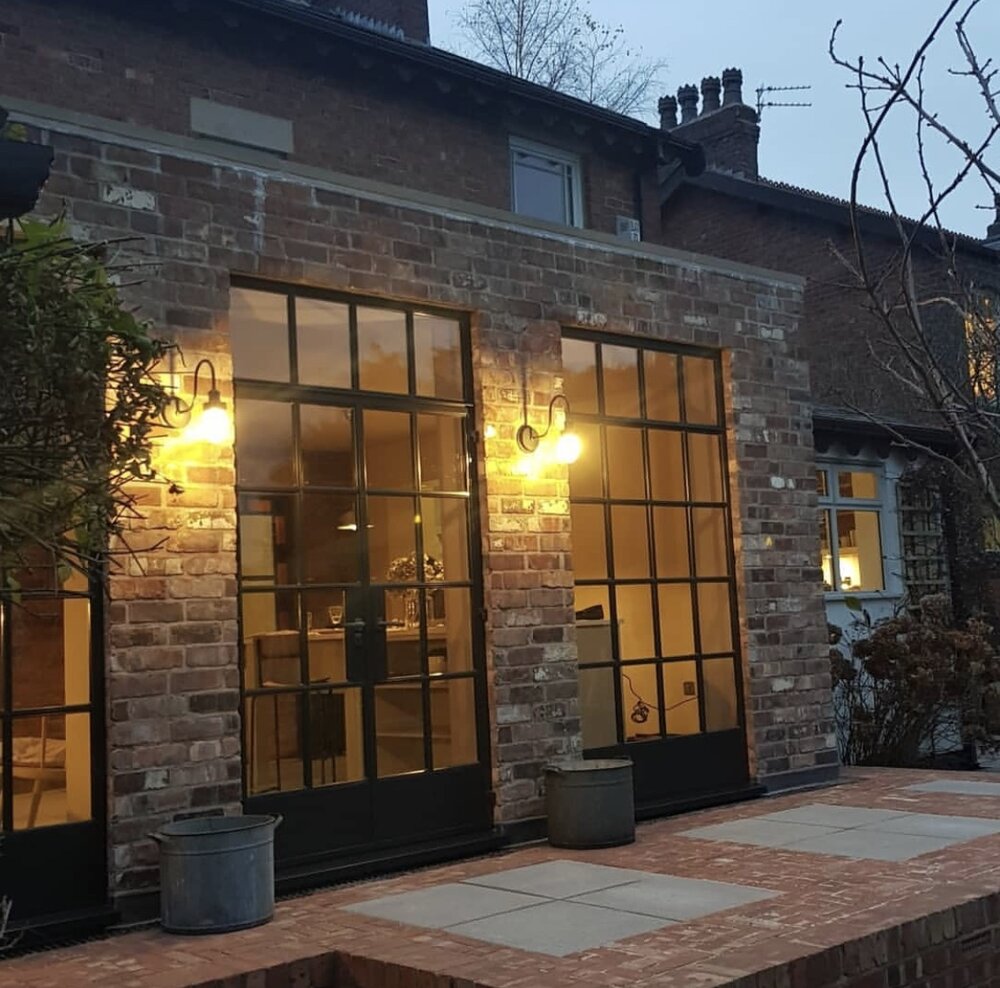 It's probably one of my very favourites .
Imagine the "hello new patio" party we will have on here … just saying xx