Last night we held our first wreath workshop of the winter.
As usual for me, the day was filled with nerves, insecurities and worries which I seem to get in the lead up to these things. I don't know why.
So thank you so much to the lovely friends, family, and customers who said and did such kind things to try and make me feel more confident.

We had prosecco, warm apple juice, cakes, chocolate and a choral festive playlist (good choice!!) at he ready and all sampled .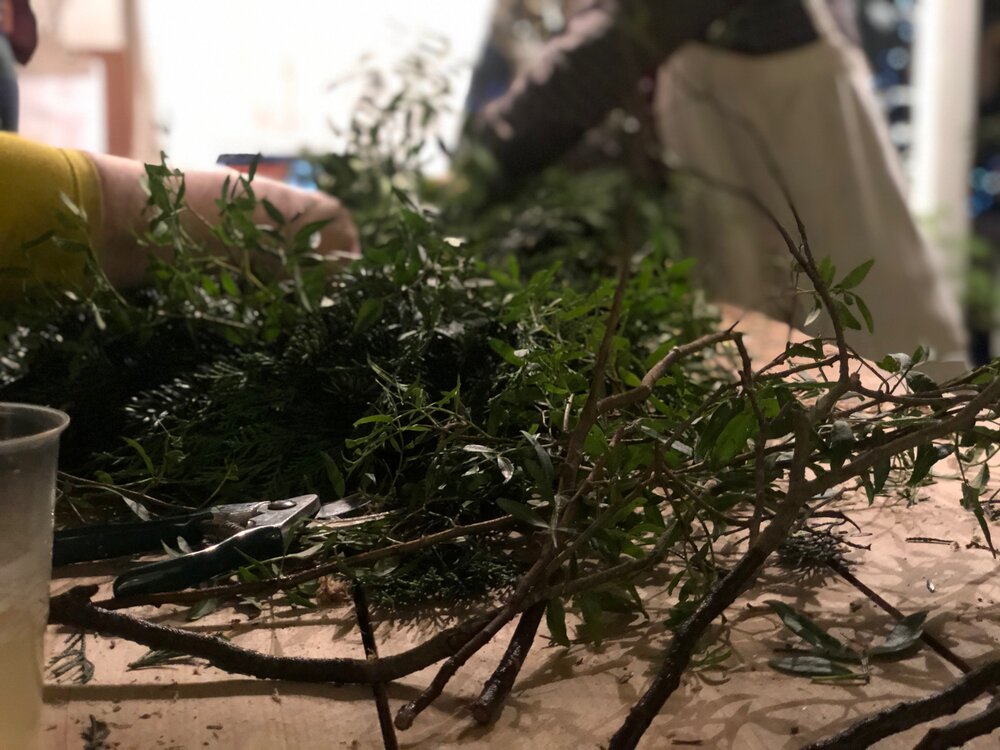 Oh my….
By 6.15pm the shop was full of the friendliest, chattery-iest and happiest flock of girls ( boys, you would be made very very welcome if you fancy wreath making !!)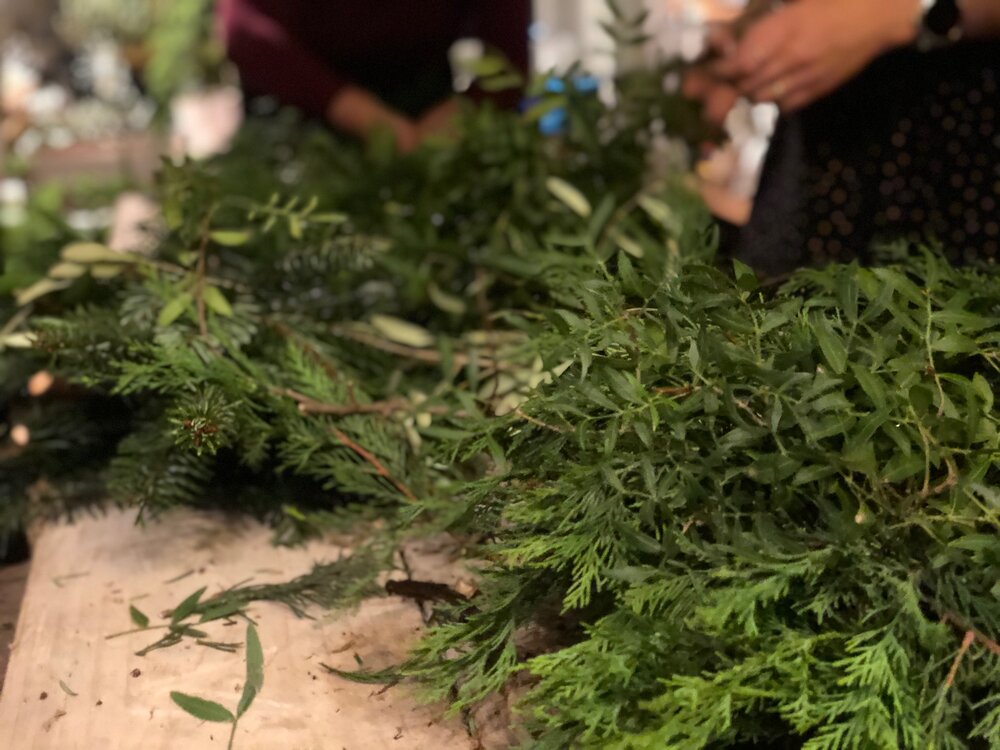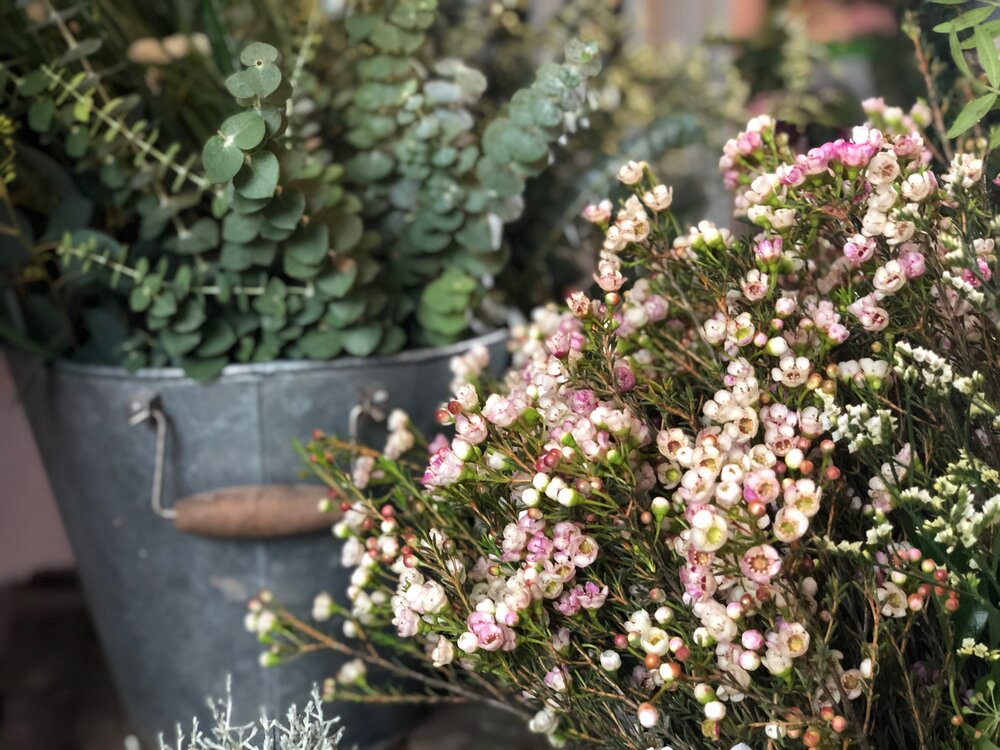 We had all the eucalyptus-es, ivy, fir, wax flower, limonium, berries, twigs and ribbons, and every single wreath was completely amazing.
Simple, mad, massive, ordered, neat and crazy, all utterly different and all utterly beautiful.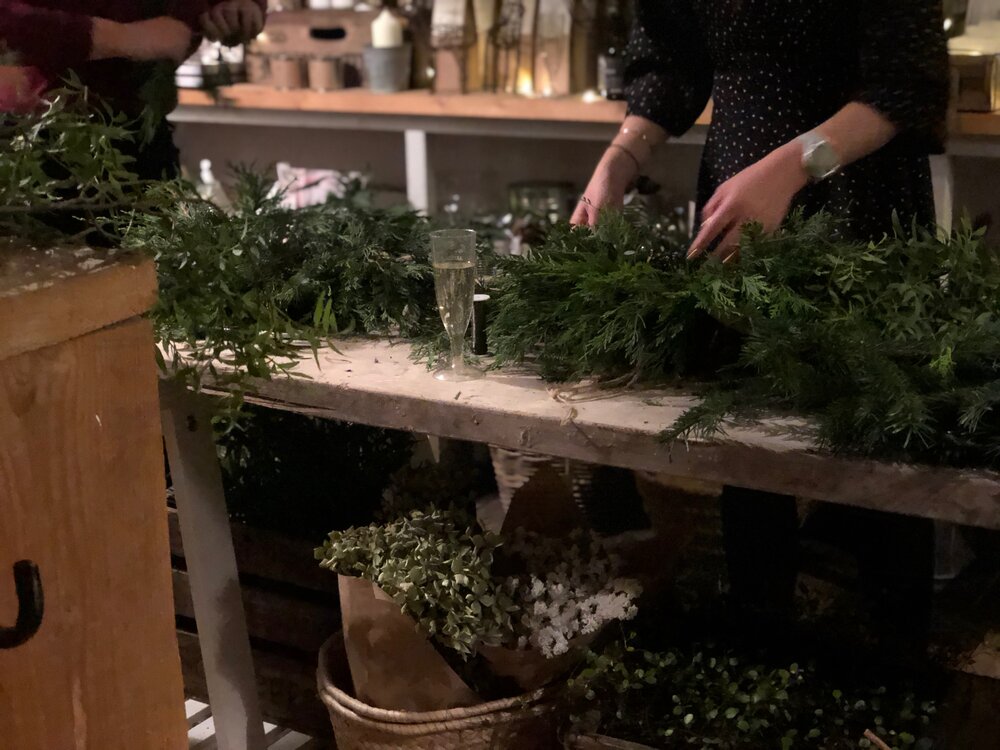 This little shop was alive with such kind and lovely friends who hopefully went home full of an evening to remember.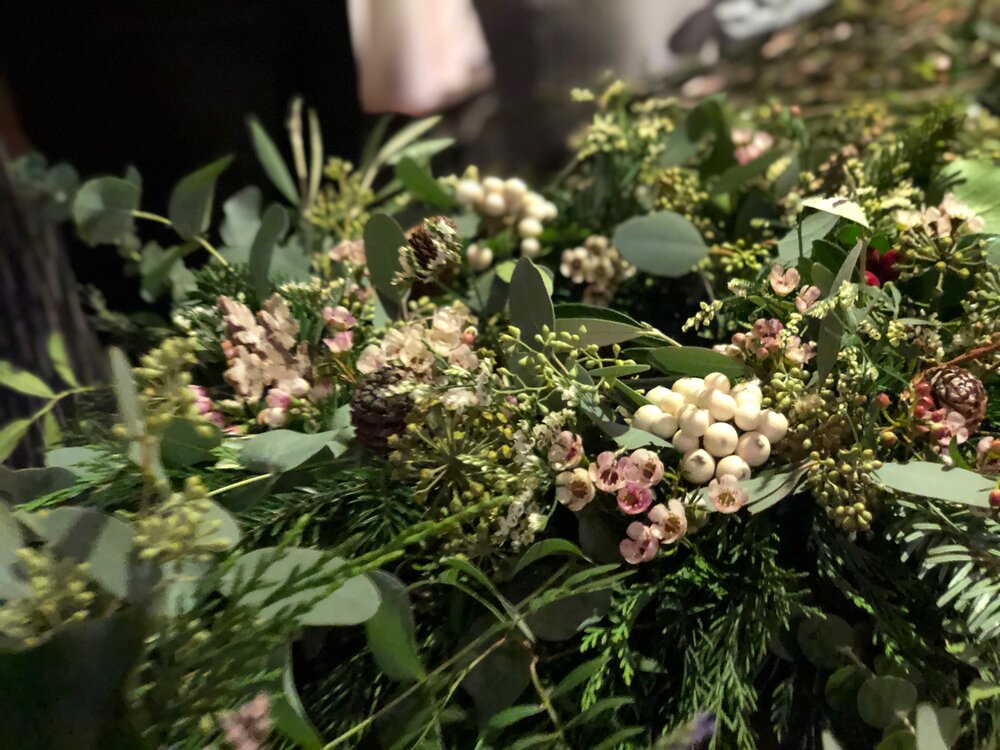 Thank you all so much for coming, we hope you loved it, your wreaths and company were simply wonderful. Thank you.
Now to tidy up xx