We were very sleepy to say the least after dancing under the stars until the early hours of the morning, but off we set. 
Gresgarth Hall was our destination, the country home of Lady Arabella Lennox-Boyd (which we thought one of the fanciest names you could have), a renowned landscape designer and fantastic plantswoman.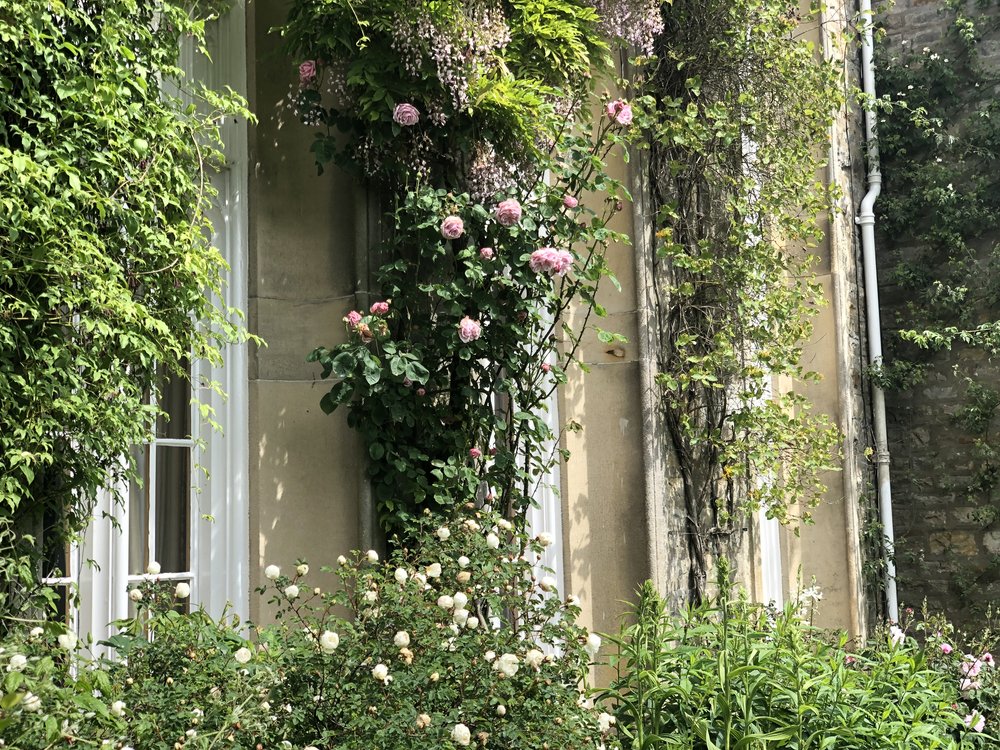 This beautiful garden is set in 12 acres and has been described as one of the most exciting gardens in England. It certainly was for me.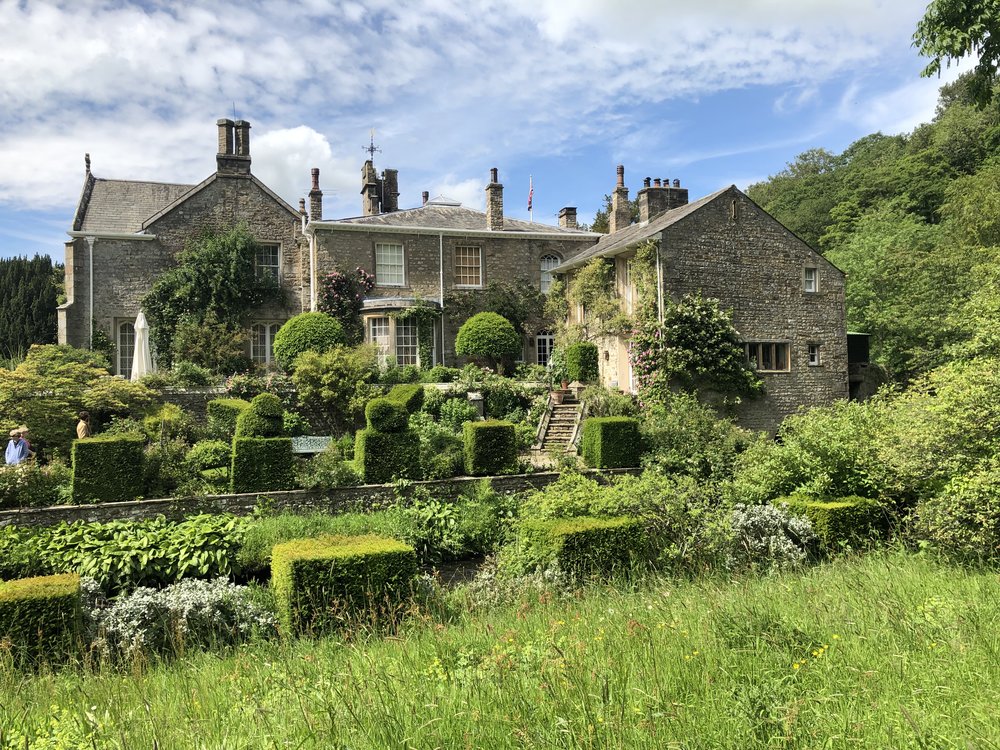 With being in a deep valley, there are many beautifully terraces which descend from the house to the lake, which are planted in the loveliest shades, mainly pinks, whites, purples and lots and lots of green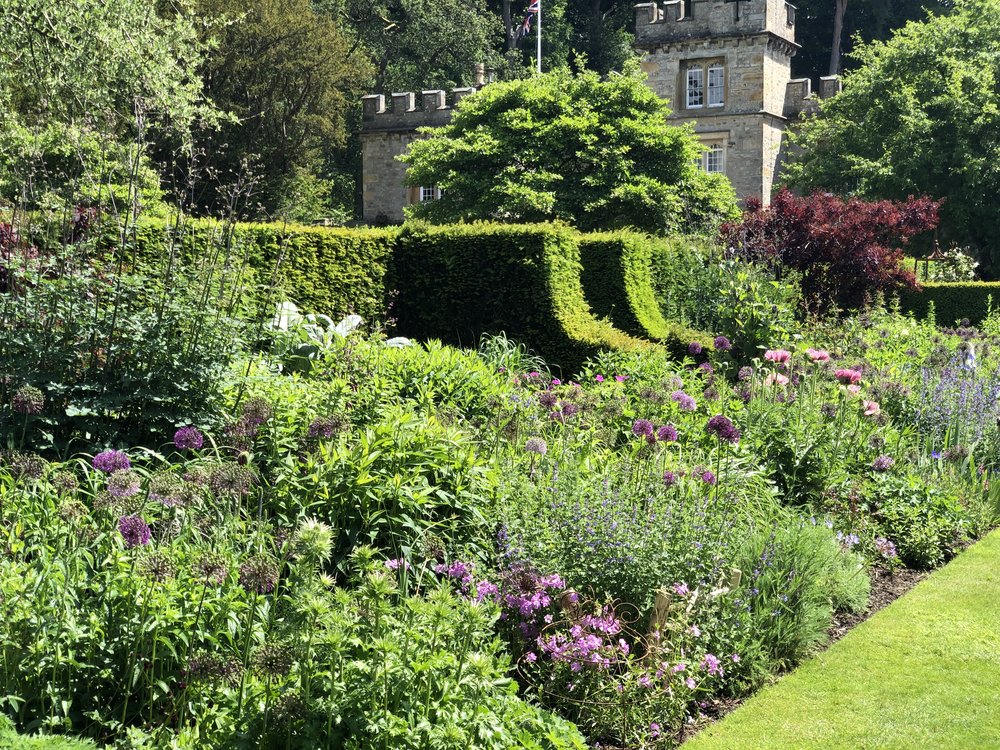 There are wild gardens, bog gardens, a magnolia and rhododendron hillside and a bluebell wood. A Japanese inspired bridge takes you to see sculptures, classical and modern, including a folly and a tufa obelisk ( I had never heard of one so had to google it)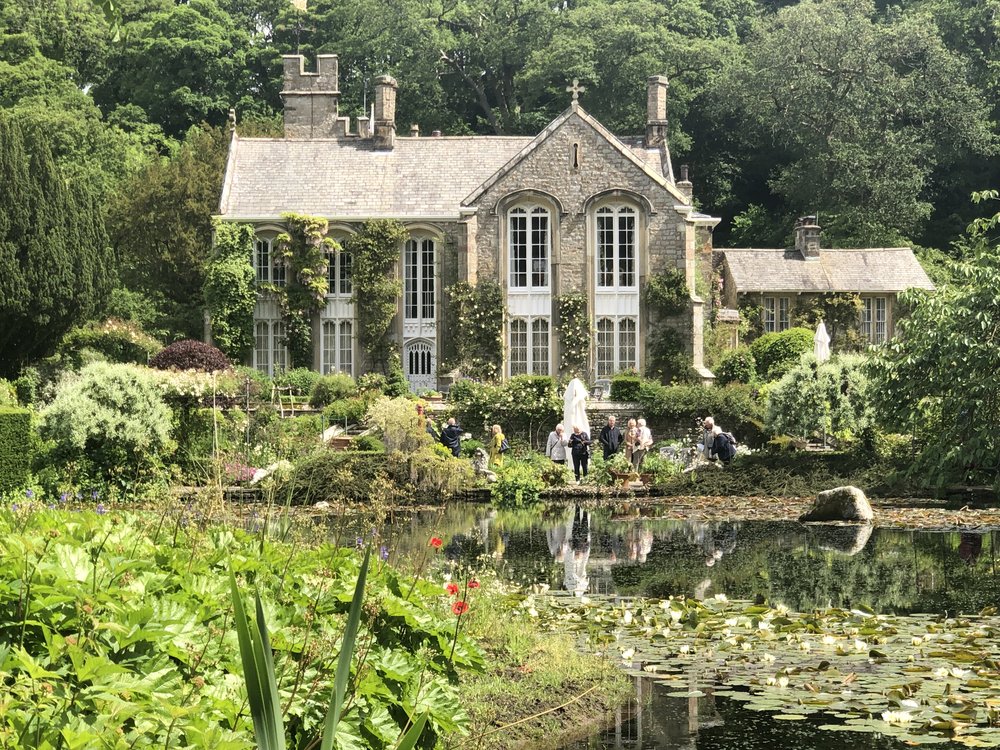 You can get lost for hours and hours .... we did, wandering from space to space and constantly stopping to look at something that takes your breath away, or trying to count how many bees can fit onto one actual foxglove.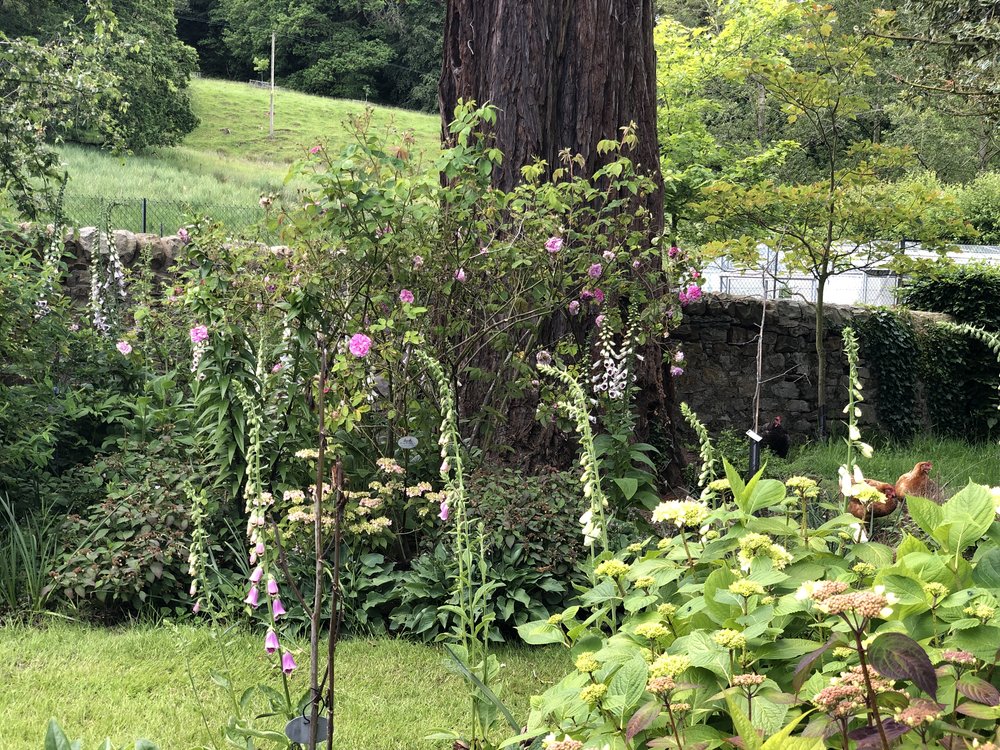 The kitchen garden was just fantastic, my most favourite bit of all,  full of imaginative and beautiful  things. Mr Mcgregors garden was always my favourite part of Peter Rabbit.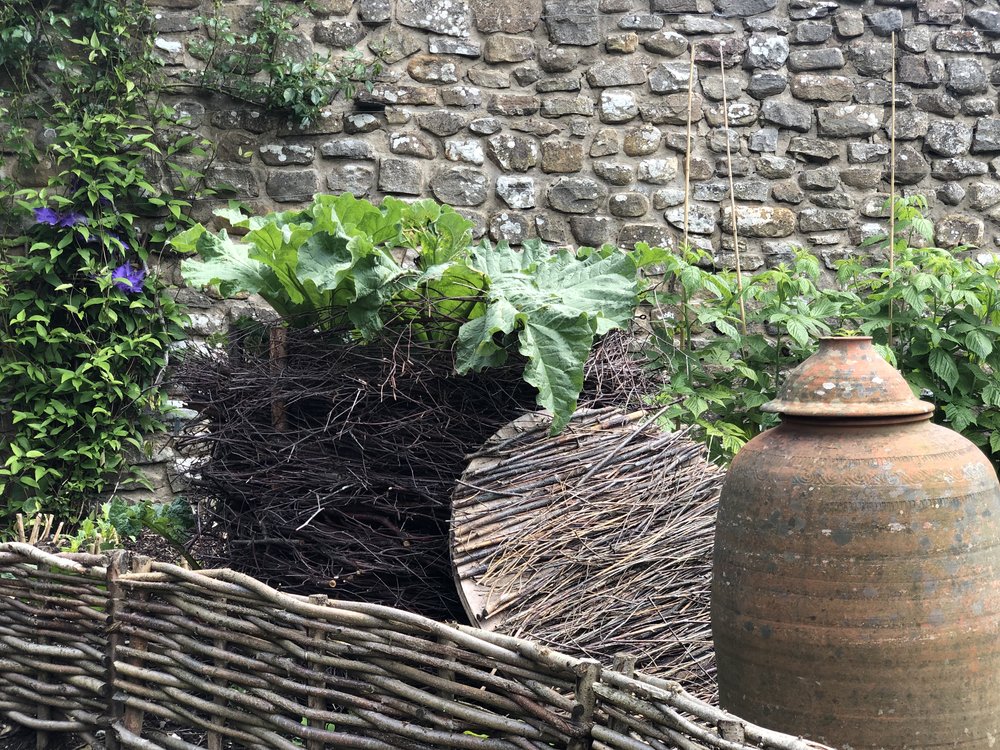 Yew hedging has been used extensively to create so many gorgeously planted rooms with borders that are just amazing.
Everything is beautifully labelled so you can recreate little bits at home is something takes your fancy.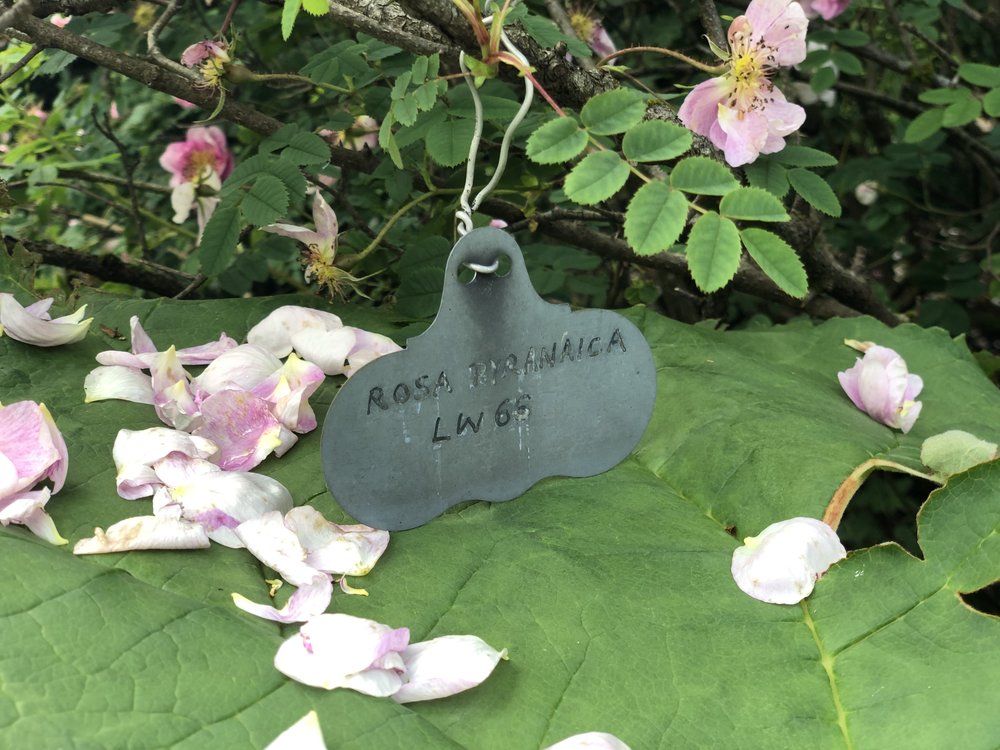 And for when you need a little rest, or a few long-ish rests in our case,  tea and cakes are served near the Old Mill with tables and chairs beautifully dotted about. 

Oh .... and who knew that this was even a thing, a handkerchief tree! It's obvious when you see it in real life. 
The garden isn't open all year round so do check before setting off ... i don't think you will be disappointed xx