A day out and things to Come ..
So off we go ... a day out, a big walk and a picnic. 
You know it's going to be a good day when you look down in the trusty patio doors mini and this is in the footwell.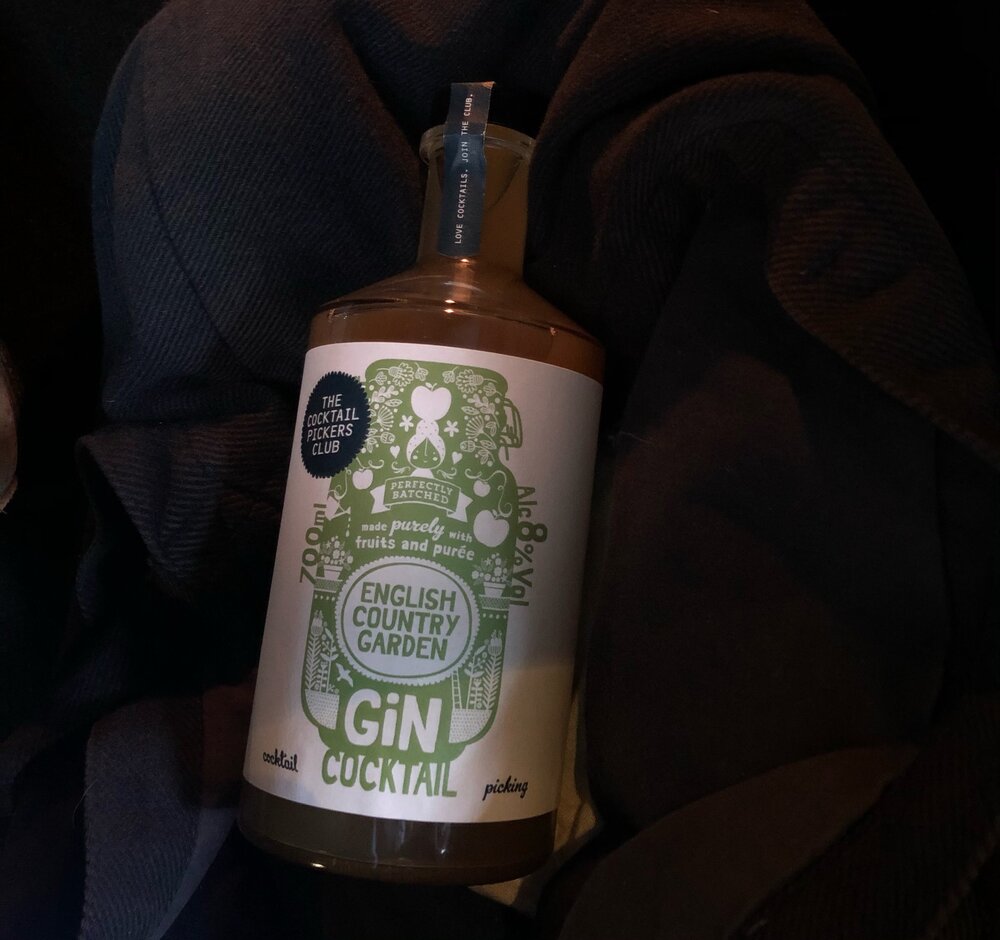 The Ribble Valley really is stunning . The plan was to have a breakfast picnic, go on a big walk, and then a lazy lunch picnic. A perfect day.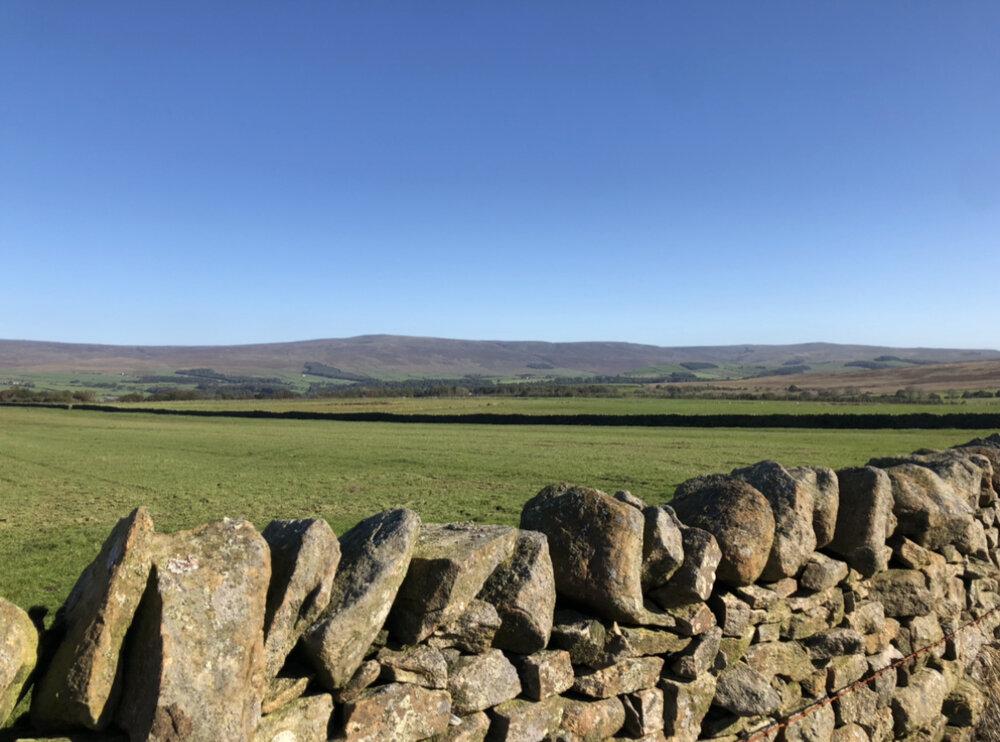 We found a spot. The breakfast picnic was gorgeous ... we chattered, decided that to live by a bubbling brook would be lovely, and then we realised that hours had passed by so, the walk was a good idea.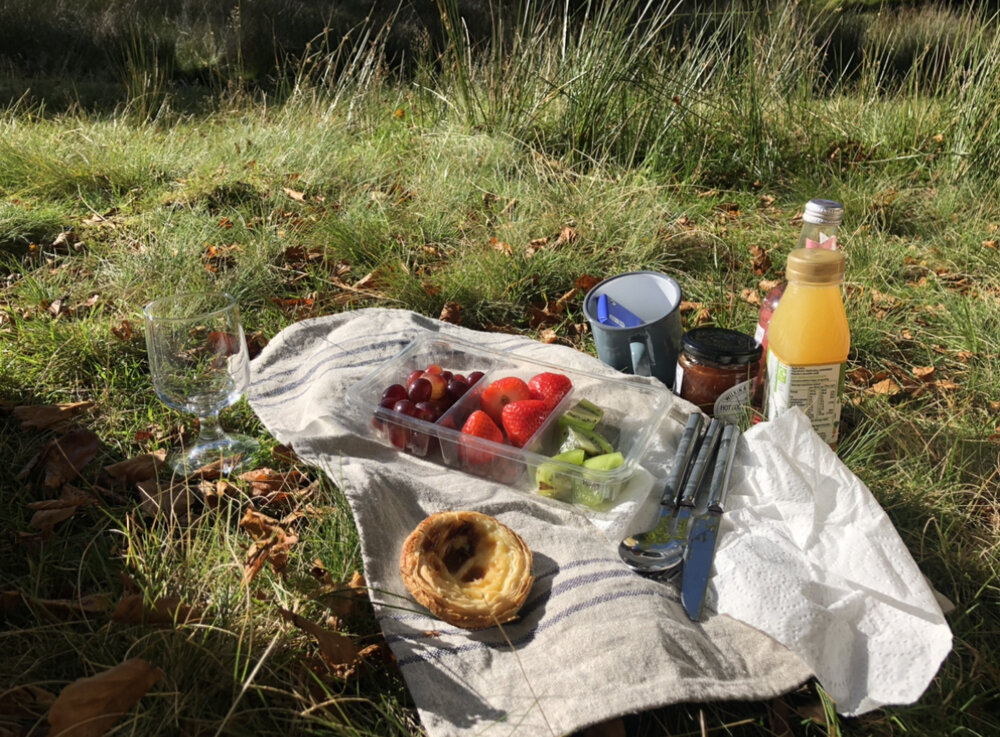 Off we set, leaving behind our completely perfect spot. 4 minutes into the hill walk, we had aching legs and chattering was rather tricky due to hardly being able to breathe. 
Not long after this we turned round and returned to our perfect spot for our lazy lunch. Gin went into the river to cool and the rest of the day was idyllic.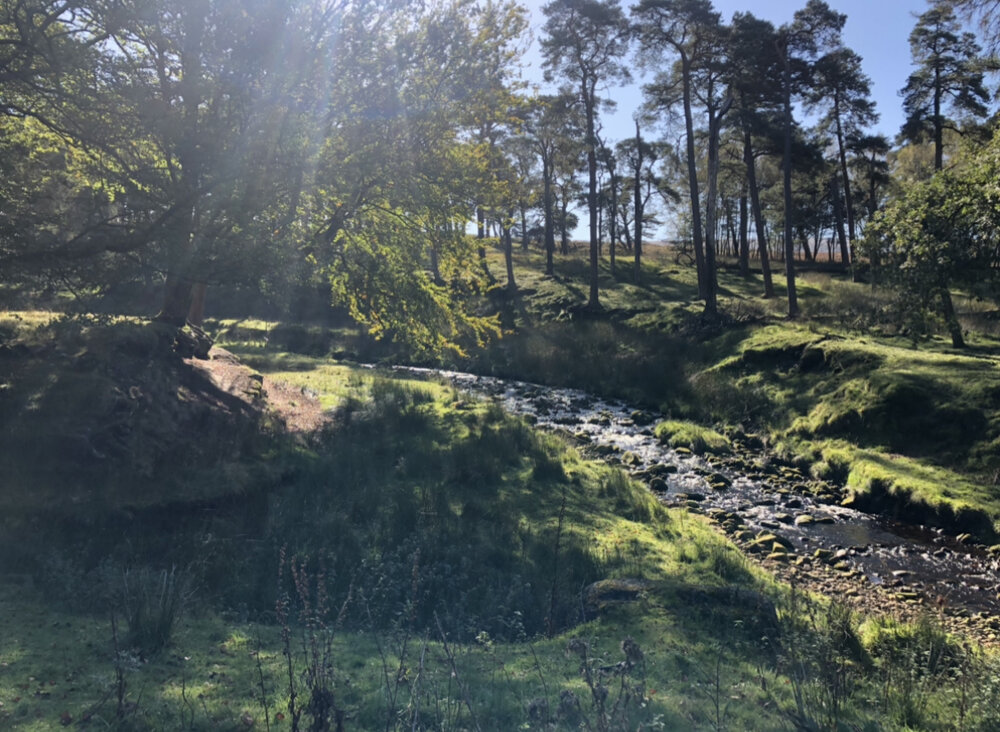 This is a possible relocation spot, it has the bubbling brook and the best picnic spot you can imagine. Thank you to the picnic provider, it was lovely. My go next.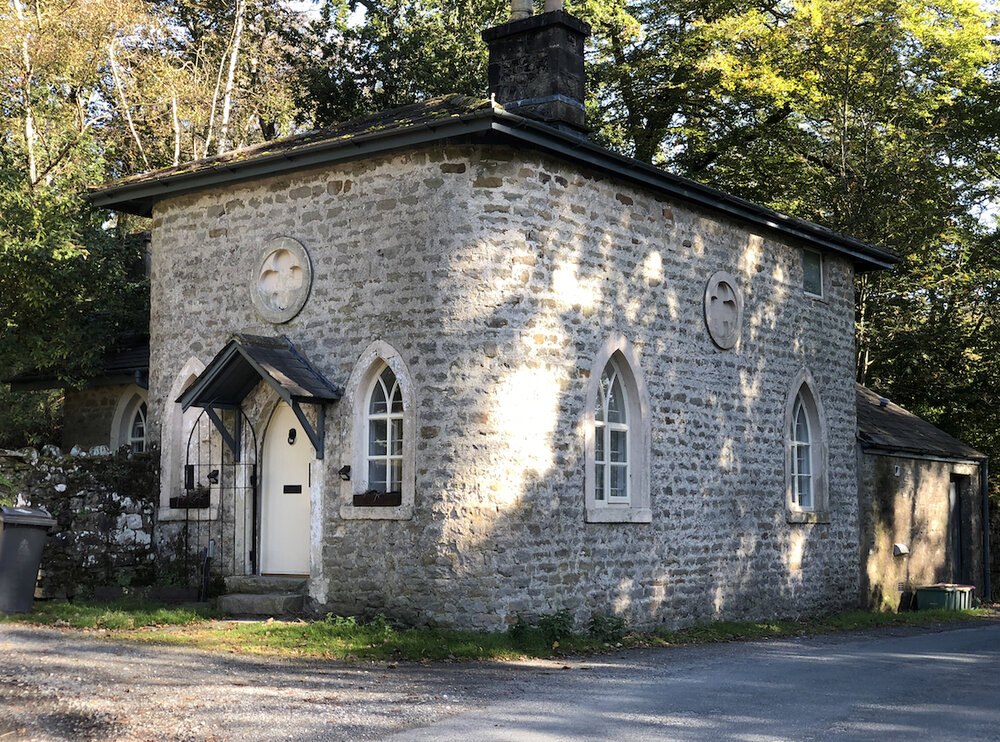 In other news..
We have had many enquiries about wreaths and workshops. Our wreath order book is filling up nicely, thank you. If you would like to order one please email shop@thepottingsheds.com or phone me on 01704 823313.
We are just deciding about the viability of running workshops just at this moment, I shall let you know about this next week.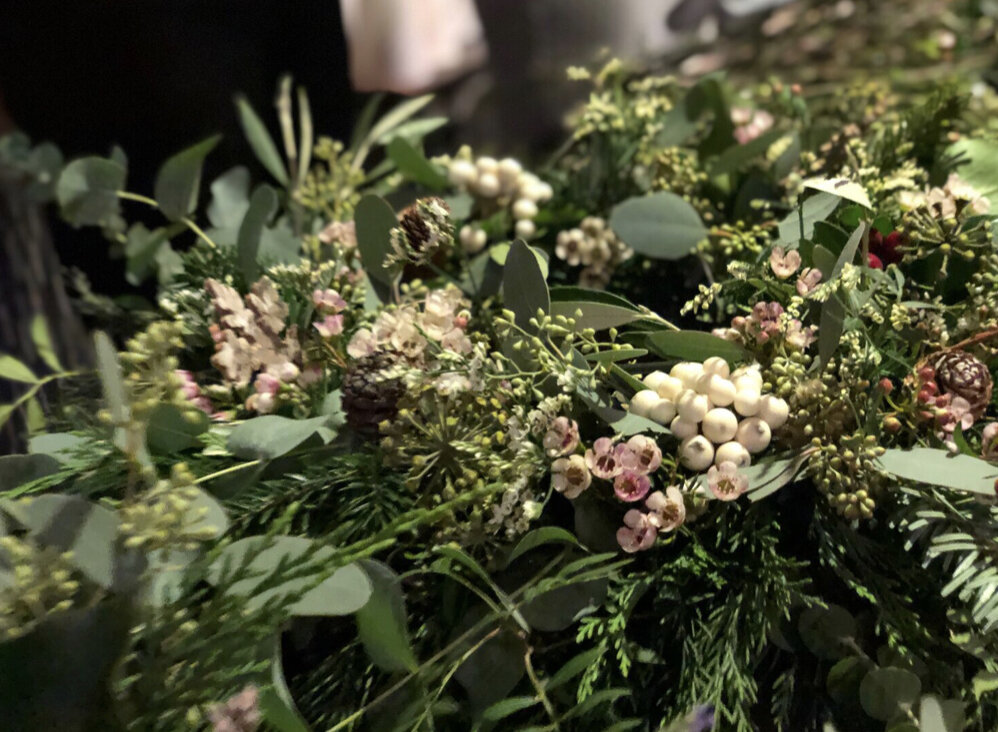 We will however be offering a "wreath at home package".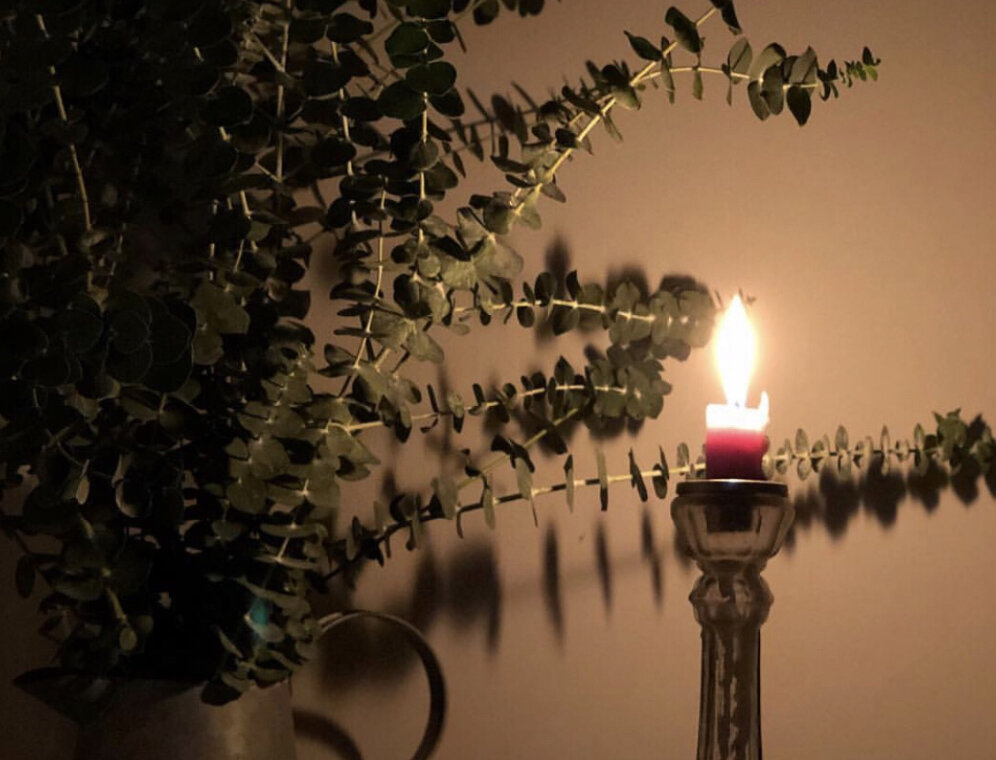 This will be a festive box delivered to your door, (you can collect if not local) containing everything you need to make your own wonderful Christmas wreath. Beautiful foliage, a copper wreath ring, a reel of wire, moss and ribbon, plus simple written instruction will be included.
This may be a lovely thing to do with a friend in your own home if you have made a wreath before or if you prefer to stay in your own little bubble.
Details of this will be sent out shortly. 
Have the loveliest day xx